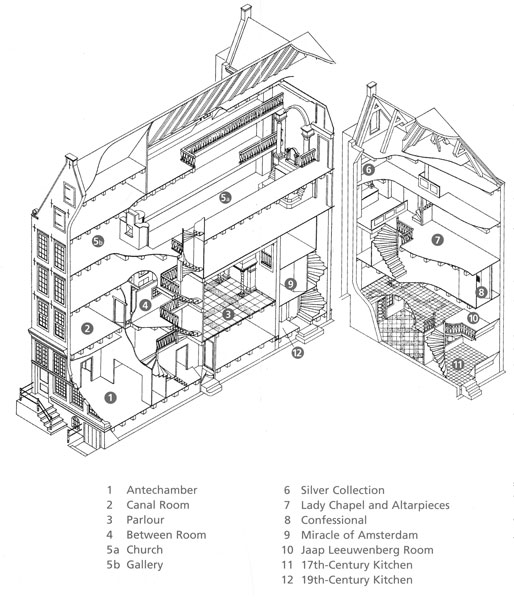 Image from Our Lord In the Attic.
Josje's Canal House
- this is
exactly
what I had in mind!
The Crooked House
from Corrie ten Boom's The Hiding Place
Anne Frank House
Getty
- nice sections and elevations

Cookie Ziemba's 17th Century Dutch Canal Dollhouse
- built by Peter Mattinson
NGA Kids
- Interactive Dutch Dollhouse
Related:
75 1/2 Bedford Street
- not Dutch and not a canal house but narrow and reminiscent; great description by
wallyg.